Become a Kannaway MVP Today

Become a Kannaway MVP and earn rewards while sharing life-changing products with your customers and entrepreneurs. Every month, earn points for every product you help sell. Reach just 3 points and you'll be named an MVP for that month! It's that simple - help others, earn rewards!


Point System
Timeless or Java Box
1 pt.
Hemp or CBD Box
1 pt.
Starter Value Pack
2 pt.
Jr. Executive Value Pack
3 pt.
Executive Value Pack
4 pt.
Total Product Experience
6 pt.


Earn Cash Rewards
Be one of our monthly Top 5 MVPs and earn a cash reward!


1st Place
$1,000
2nd Place
$500
3rd Place
$250
4th Place
$150
5th Place
$100


Details: all orders must be from new customers or entrepreneurs during the calendar month being recognized. Orders with more than one MVP product will receive the highest point item in the order. Monthly Recognition will be posted until the 6th of the following month before being moved to Previous Month Recognitions. The current month totals will include any adjustments to orders made through the 5th of the following month to allow for order corrections. This report is updated on Monday, Wednesday and Friday.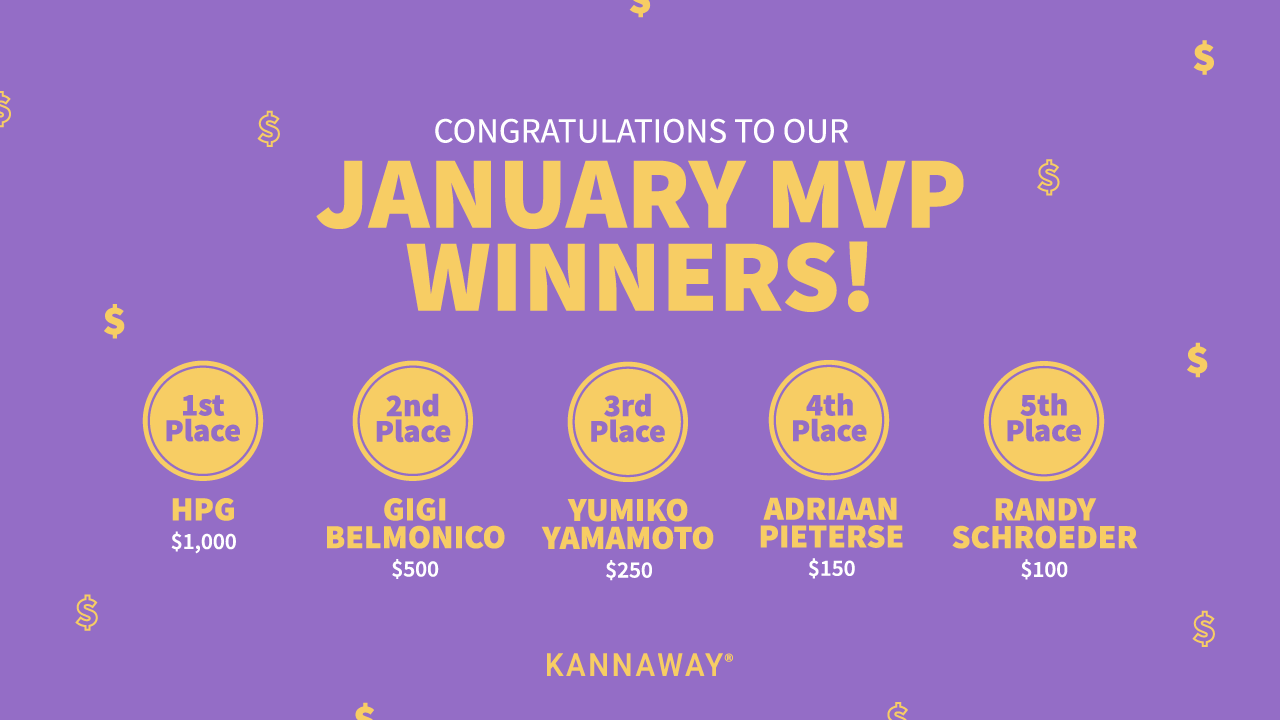 Congratulations to our February MVPs!
Updated Feb 8, 2023 1:00 PM PST
Name
Country
Points
Heather Fernandez
United States
11
HPG
United States
4
Mitchell Farnsworth
United States
4
Yoshihiro Higuchi
Japan
4
Akiko Kobayashi
Japan
2
Emiko Asano
Japan
2
Heidi Pearson
United States
2
Lori Okuda
Japan
2
Mariko Morozumi
Japan
2
Michiko Kurino
Japan
2
Sarah Topham
Netherlands
2
Sonja Gumhold
Austria
2
Tamami Tonooka
Japan
2
Tania Joy Gibson
United States
2
Pamela Smith
United States
1
Samantha Davis
United States
1